Prime Turbine Parts is Attending the 2019 Southern Company Generation Technical Conference in Birmingham, AL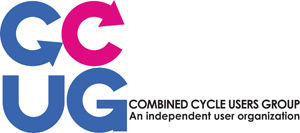 Our PTP team will be attending to engage current and future Gas and Steam Turbine customers seeking cost-effective parts sourcing
A staple event in the Power Generation industry, the 2019 Power Users Annual Conferences pack a punch with four consecutive events. Prime Turbine Parts will be exhibiting in Booth #27, with Warren Peck and Nick Miner present to answer questions and discuss project opportunities on-site.
The 2019 Power Users Annual Conferences will be held at the Marriott St. Louis Grand in St. Louis, MO, from August 26th through the 29th and it combines four major conferences in one single location:
Combined Cycle Users Group (CCUG)
Generator Users Group (GUG)
Steam Turbine Users Group (STUG)
Controls Symposium (PPCUG)
The conferences cover the full spectrum of equipment and technologies related to gas and steam turbine operation, but also operations, regulatory needs and professional development. That said, the newest addition to this gathering is the Controls Symposium (PPCUG), which had its inception in 2018 to serve the needs of a void often overlooked in the industry. The PPCUG aims at increasing the exposure to technologies, services and solutions related to hardware, software, instrumentation and all things digital in the control systems environment.
The market opportunity that this event presents to Prime Turbine Parts relates directly to the aging nature of existing power plants employing legacy gas and steam turbines. While routine maintenance demands access to gas turbine parts and steam turbine parts from reliable sources, aging equipment also requires the continuous evaluation of assets and the replacement of parts to ensure their continuous operation.
The Power Users Annual Conferences are an excellent opportunity for Prime Turbine Parts to communicate value with its presence and by exhibiting in a location where gas and steam turbine professionals can connect to its offerings. Prime Turbine Parts is known already for supporting turbomachinery users who play a key role in the world's energy supply—and many of them make it a point to attend the 2019 Power Users Annual Conferences.
Interested in connecting with Prime Turbine Parts at the 2019 Power Users Annual Conferences? Visit us at Booth #27 or call us at (518) 306-7306 to set up a time to speak with us.